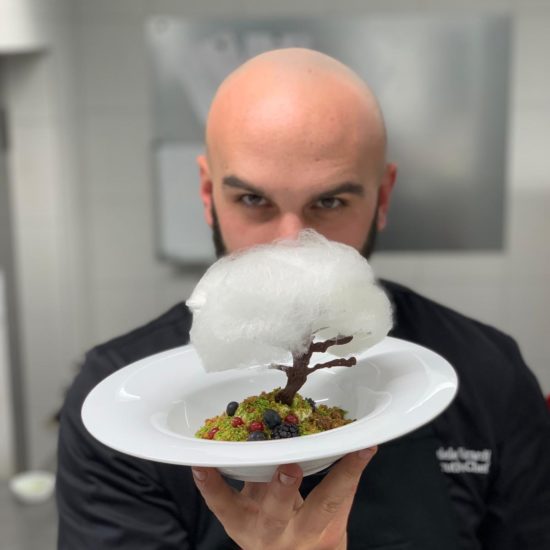 The passion for cooking began by helping to prepare dishes from my Salento roots with my mother and grandmother on the table at home from an early age. Admired how they prepared fresh pasta and smell the sauce in the early morning.
Born in Milan, I decided to enroll in the C.port hotel institute and already after the first year I began to feel the need to see for myself the reality of life in restaurant kitchens.
I met a group of chefs from the four season of Milan who brought me to make important experiences giving me a lot of confidence, all this working hard. After several years in Milan among the most important hotels and restaurants, I found myself working privately in luxurious villas and yachts of millionaire households in Porto Servo and Porto Rondo, where they came to visit VIP the Italian entertainment, sports, and politicians.
At 20 I had my first 2 years experience in america precisely in Manhattan where we opened a restaurant that received a Michelin star. I subsequently had experiences in Paris, Egypt, Spain, Greece and in late Switzerland.
I always wondered from the start if one day I would be able to become a chef.
It is not a simple job … it takes passion, dedication and concentration.
What has always given me stimulus and energy, is to improve my knowledge day by day and to excite all customers with all my dishes personalized, studied, reinterpreted by me exclusively for them!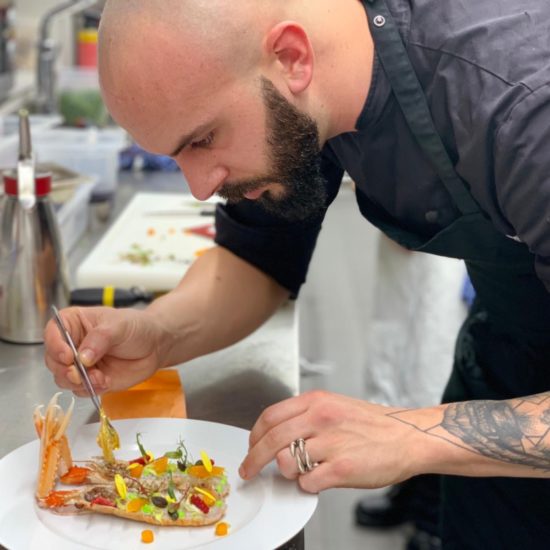 I am Daniele Verardi and I am my kitchen.